For anybody interested about Kirtan (Sanskrit word for Narration, Recital, or Singing), here are the top Kirtan artists that you may want to follow.
Krishna Das
(Photo credit: Krishna Das official Spotify)
Krishna Das began his journey in the late 1960s when he got acquainted with American guru and author Ram Dass who became his student. 10 years later, Krishna Das abandoned his ambition of turning into a rock star. He was enamored by the Maharaj-ji and the practice of Bhakthi Yoga (Devotion). He returned to the United States after more than two years. KD authored the book, "Chants of a Lifetime." He is called the rock star of Yoga and travels worldwide to share the Kirtan practice.
Jai Uttal
(Photo credit : ABC)
Jai Uttal is a composer and performer from the USA who was nominated for the Grammy Awards and considered a pioneer in the global music community. Jai Uttal is also a composer of sacred music, recording artist, and ecstatic vocalist. He blends influences from ancient India with American jazz and rock music to come up with a motivating as well as mysterious multi-cultural fusion in the world of spirit music. He performed in Kirtan jubilant chant rituals and events.
Kamini Natarajan
If you want to listen to authentic traditional Kirtans then you should follow Kamini Music. The musical voyage of Kamini commenced in Central India. She was guided by her loving mother, Uma Natarajan.  The young Kamini learned the fine distinctions and intricacies of classical music in India at the early age of six. At the tender age of 10, Kamini was under the tutelage of renowned Indian musicians Shri Rajeev Sharma and Krishna Kant Shukla. She relocated to Los Angeles in 2002. At present, Kamini is a mentor of Indian classical music as well as organizer of the Simi Valley Kirtan Meet-up Group.
Snatum Kaur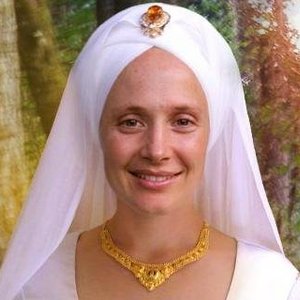 Snatum Kaur is a well-known singer, author and peace activist from the USA. She grew up in accordance with the tradition of Sikh and Kundalini Yoga. Snatum has the talent of transforming conventional Sikh mantras into contemporary melodies. These sounds appeal to the modern generation along with ancient desires for the soul. She was mentored by famous sage Yogi Bhajan in his physical form. Snatum Kaur learned the significance of Naad Yoga that focuses on sacred sounds. The latest book of Snatum Kaur entitled Original Light: The Morning Practice of Kundalini Yoga is a guide for developing day to day spiritual practice.
Deva Premal and Miten
Deva Premal comes from Nurnberg in Germany. At the age of five, she was chanting the Gayatri Mantra every day. Since then, Deva has been integrating meditation into her daily routine. The effects and inspiration of classical music In India is obvious in her singing. The worlds-renowned author (On Death and Dying) asked Deva and her partner, Miten to sing during her demise.
Miten is a musician from England who used to be a rock and roll star who got hooked on drugs and sex. He met Deva Pramal who eventually became his lifetime partner. He is identified as an advocate of new-age music that relates to spiritual meditation which combines Buddhist and Sanskrit chanting.